The Chart House is open for Dinner from 5.30 pm until November 28th inclusive. We close on Mondays, Tuesdays and Wednesdays, with the exception that we will open on Bank Holiday Monday October 25th, close on Tuesday 26th October and reopen on Wednesday 27th October.
We will also open from December 27th to January 2nd for the post-christmas period.
Please reserve your table using the BOOK A TABLE link below.
We do not accept phone reservations. If you need to speak to a member of our team please call between 4 pm and 6 pm. (excl. Mondays,Tuesdays, Wednesday).
To cancel or edit a reservation please do so by following the edit link received in your text confirmation.
The Chart House is fully compliant with the Government Regulations pertaining to Indoor Dining.
Please familiarise yourself with the guidelines in relation to proof of identification and proof of vaccination or immunity following recovery by following this link below.
https://covid19.failtehttps://covid19.failteireland.ie/guidance-indoor-hospitality/ireland.ie/guidance-indoor-hospitality/
GIFT VOUCHERS
Treat someone to a memorable dining experience with a Gift Voucher to The Charthouse.
At the Chart House we strive to deliver a memorable dining experience, and for our loyal and regular customer each visit to the Chart House needs to be better than the last.
The reason the Chart House has won so many awards and is one of Dingle's best restaurants is that we recognise what happens front of house is equally as important as what happens on the plate.
Of course, achieving "Best Restaurant in Dingle and Kerry" is about the food, and our Head Chef Rachel Boyle and her team source only the finest local produce and create menus to reflect what is in season.
We firmly believe that when our seafood and meat are prepared and cooked with little fuss and complication and accompanied with appropriate garnish and undertones of exquisite sauces that you have the best result.
We are a family-run restaurant and never underestimate the importance of sincere and meaningful hospitality. We are conscious of all dietary requirements and we will prepare our food to suit specific needs.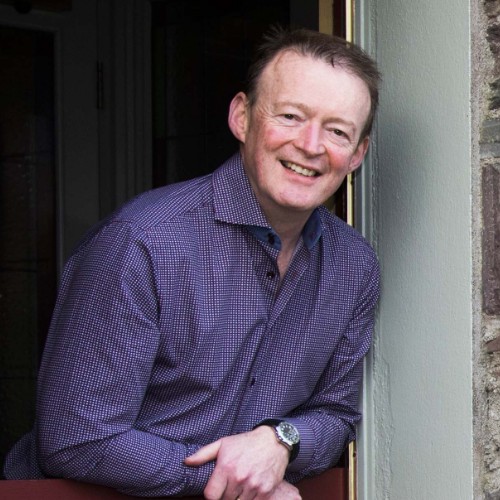 Jim McCarthy - Proprietor